COVID-19
Mission COVID: Road to Recovery
The pandemic may be ending but our neighbors still need our help! Last year God moved us to launch Mission: COVID to help those immediately impacted by COVID-19. A year later, the world is beginning to open back up, but there will be a long road to recovery for the individuals and communities most impacted by the pandemic.
Locally, many are still struggling to find employment, and are worried about housing security and finding resources to feed their families. In response, Calvary has launched Mission COVID: Road to Recovery, a project designed to provide a second wave of support for our neighbors in their time of need. We need YOUR help to make this mission a success!
Reports have shown that nearly 1 in 8 people in the United States will experience food insecurity in 2021 in the wake of the COVID-19 pandemic. 
The Arlington Food Assistance Center (AFAC) is reporting a 50% increase in new clients at their centers, and 1 in 3 of their clients are children. 
Chiralagua, also known as Arlandria, is a mostly-immigrant community a short distance from Calvary, which has been deeply impacted by COVID-19 and we want to help.

For some of our neighbors, it may take 5-10 years to economically recover from the pandemic. Our work is just getting started. 
Donations
One way to help is by donating goods. Donations can be given at Calvary UMC outside our elevator lobby in the blue bins at anytime of day or night. A list of items needed can be found below.
Giving
Another way to help is by giving financially. It is our goal to raise $15,000 to help those in our community. If you would like to give, you can do so by clicking the button below and select "Mission: COVID" in the drop down menu.
Stuff the Truck
On Saturday, June 12th, we will hold a large volunteer and donation opportunity called Stuff the Truck. On that day we will need volunteers to come and help organize and pack bags which will be loaded into a moving truck to be donated. More information below.
VOLUNTEERS NEEDED
To make all this happen we will need volunteers! If you would like to help with set up, take down, passing out fliers, sorting supplies, etc. you can do so at the link below.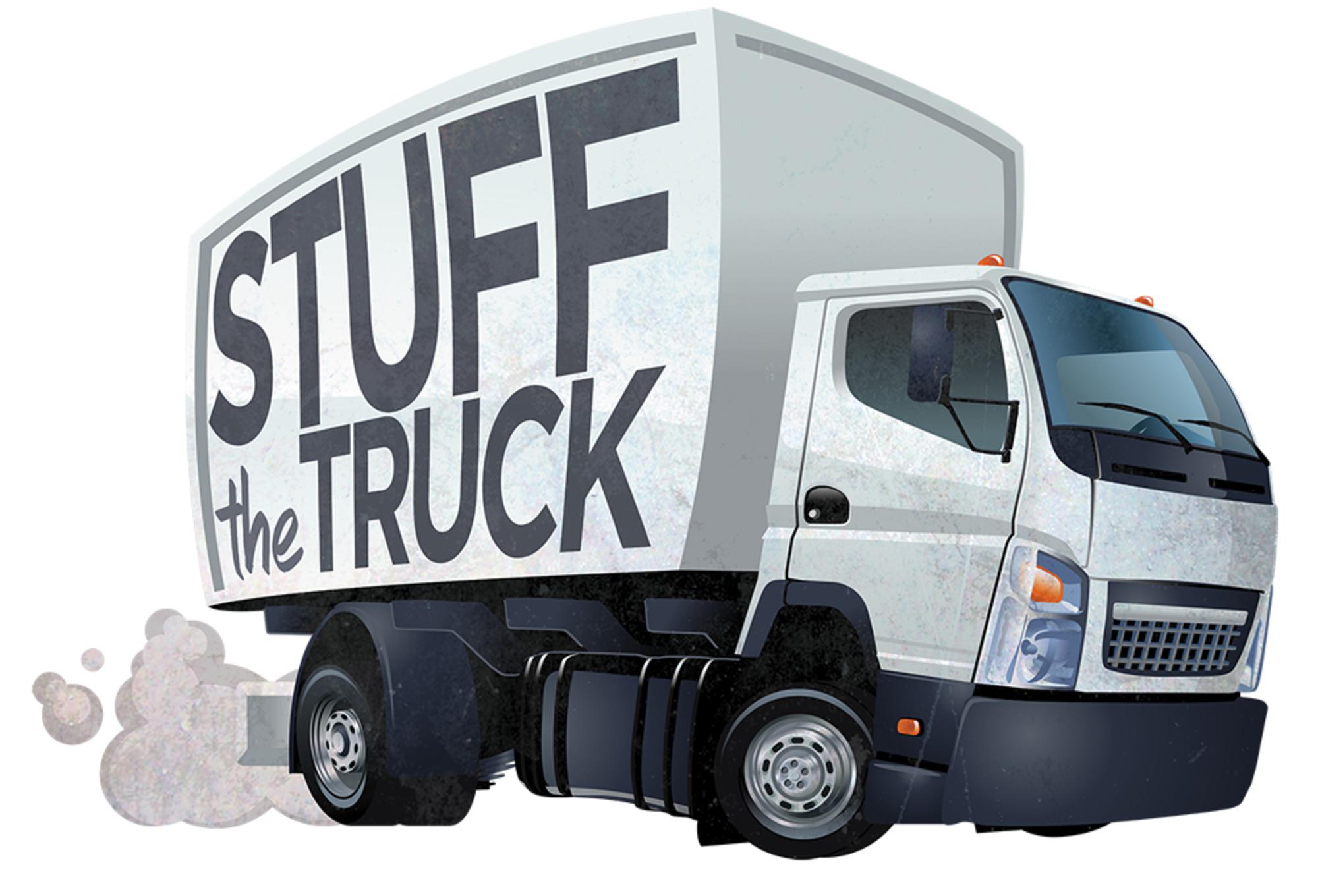 More Resources:
To contribute to this effort via our secure online portal, please

 

click here

 

and select "Mission: COVID" from the dropdown menu.
To see a list of preferred items

click

here!
Stories of our neighbors in need here.
Fundraising
"Stuff the Truck!"
Calvary UMC is sponsoring a BIG effort to help families in the nearby Chirilagua/Arlandria neighborhood on Saturday, June 12th.
We hope to filL a BIG truck with food and supplies for this community — 100% of the items are going directly to them!
Join us by collecting items from the list below, or by clicking here, and bringing them to the Calvary Parking lot (2315 S Grant Street) on June 12th.
If you have questions, about this mission please contact Christina Heslink at CalmethCOVID@gmail.com or by calling the church office at 703-892-5185.
Donation List
Most Needed Household Items
Laundry detergent
Body soap
Dish soap
Masks
Toilet paper
Paper towels
Most Needed Baby Items
Baby formula (Simiilac Advance blue lid)
Diapers (size 2-5)
Pull Ups
Wipes
Donation List
Most Needed Food Items
Uncooked beans (black/pinto)
Uncooked rice
Maseca (corn, flour)
Oil (canola, olive)
Uncooked pasta
Canned tuna/chicken
Canned beans (black/pinto)
Canned mixed vegetables
Tomato sauce
Apple sauce
Peanut butter
Office Hours
Monday-Friday
9 a.m.-2 p.m.